Miranda Jimmy is a passionate Edmontonian and member of Thunderchild First Nation. She is a community connector and fierce defender of truth. Miranda is committed to the spirit and intent of the Treaty relationship and finds ways each day to demonstrate to others what this looks like.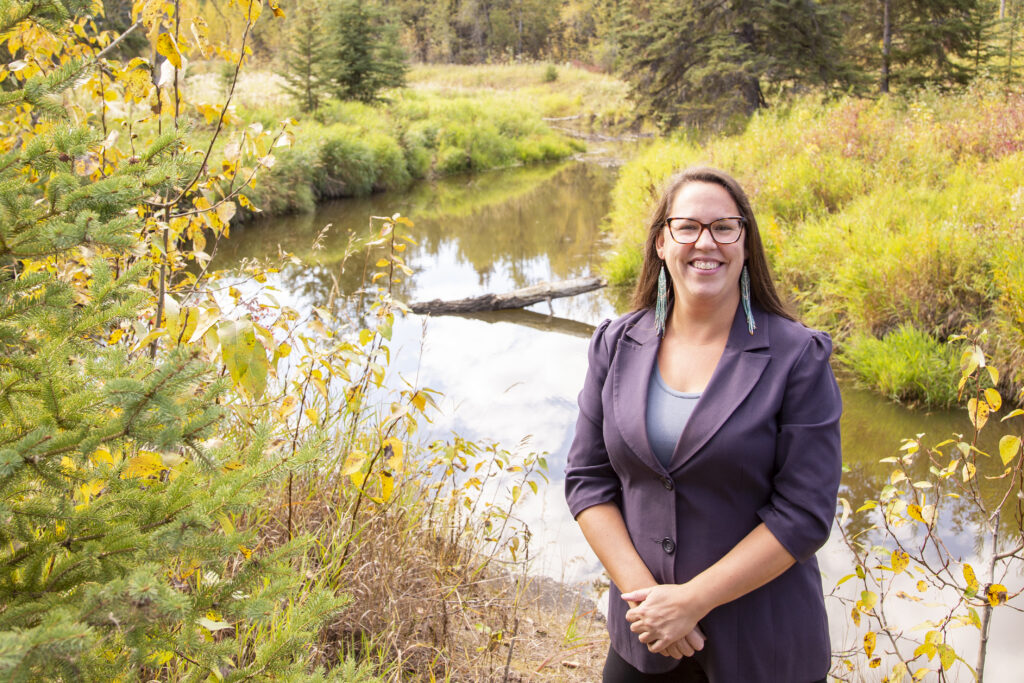 Miranda's professional life has focused on contributing to her community in a variety of ways. She has training in arts and cultural management, conflict resolution and negotiation, and communications. She has made a career in the arts and heritage sector, working with many different non-profit organizations, Nations, governments, and private businesses.
Most of the time, Miranda can be found online sharing her thoughts on twitter @TheMirandaJimmy and on her blog at MirandaJimmy.com or wandering in the woods near her home.
---
Miranda is often called upon by local media to comment on issues impacting Indigenous Peoples. Check out some recent coverage featuring her thoughts here.